Holidays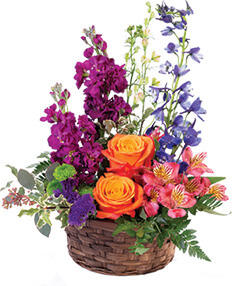 ADMINISTRATIVE PROFESSIONALS' DAY FLOWERS BY TOWNE FLOWERS
Administrative Professionals' Day (formerly Secretaries Day) & is the time when businesses show appreciation to their administrative staff for all they do to keep everything running smoothly. Let's face it, without a good team behind you it would not be business as usual! Let us deliver the best in administrative professionals day gifts to your staff -- from beautiful flowers to gift baskets filled with snacks, you can't go wrong with TOWNE FLOWERS! We will be delivering fresh flowers, dish gardens, and plants all during Administrative Professionals' Week!
If you need to order for more than one member of your staff and would like your floral arrangements to coordinate or you'd just like to discuss your admin gift with a floral designer, please call us at (281) 999-0890.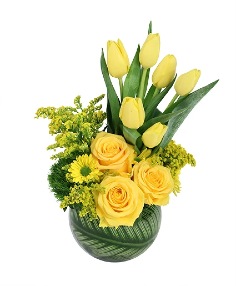 MOTHER'S DAY FLOWERS BY TOWNE FLOWERS
Our love for mom grows like flowers. Why not give her a symbol of this love with a beautiful bouquet of Mother's Day flowers delivered to her home or work? Flowers are the gift that will truly brighten her day and put a smile on her face all week long.
The floral designers at TOWNE FLOWERS will be honored to help honor your mom and create something special with her in mind. Please call us at (281) 999-0890 if you would like to discuss your Mother's Day gift with one of our floral designers.
You may also consider some of our other popular Mother's Day gifts: GIFT BASKETS, GREEN & BLOOMING PLANTS, or ROSES.
Additional floral arrangements appropriate for Mother's Day can be found in the following sections: SPRING FLOWERS & SUMMER FLOWERS.
HOLIDAY FLOWERS & FLORAL ARRANGEMENTS BY TOWNE FLOWERS
At TOWNE FLOWERS every day is a holiday! Season to season we are always planning and working towards finding our customers the freshest seasonal holiday flowers, creating special holiday floral arrangements, and researching the latest trends in holiday floral design.
For us, VALENTINE'S DAY starts in November, EASTER & ADMINISTRATIVE PROFESSIONAL'S DAY start in January, MOTHER'S DAY starts in March, THANKSGIVING & CHRISTMAS start in June. When you are ready to send holiday flowers, TOWNE FLOWERS is ready to create the perfect holiday floral arrangment for you!