Seasonal
SEASONAL FLOWERS ~
SPRING, SUMMER, FALL, WINTER
BY TOWNE FLOWERS
TOWNE FLOWERS, HOME FURNISHINGS & DECOR maintains an extensive selection of fresh seasonal flowers all year long. The easiest way to select the right floral arrangement is by starting with color... SPRING FLOWERS are usually softer, pastel colors (pink, cream, lavender), SUMMER FLOWERS are often bright and bold (red, yellow, purple), FALL FLOWERS are heavy and rich (golds, oranges, rusts, browns) & WINTER FLOWERS are crisp and clean (reds, whites).
Still not sure what to send? Call (281) 999-0890 and one of our floral designers will be happy to create a custom seasonal floral arrangement for you.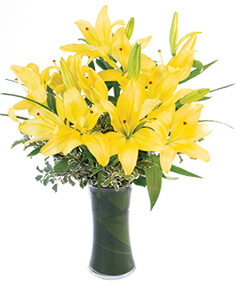 FALL FLOWER ARRANGEMENTS BY TOWNE FLOWERS
TOWNE FLOWERS loves to see the seasons change and Fall is one of our favorites! Autumn flowers are rich in tones of orange, red, & yellow. The addition of brown, burgundy, copper, gold, rust truly show that Fall flowers have arrived. Fall seasonal accents often include cattails, gourds, Fall leaves, lotus pods, pumpkins, squash, and wheat. Beautiful Fall accent ribbon adds that extra touch! Be sure to visit the THANKSGIVING section of our website to see even more Fall floral arrangement selections!
As always, you are welcome to call us at (281) 999-0890 to discuss your flower selection with one of our floral designers!