Seasonal
SEASONAL FLOWERS ~
SPRING, SUMMER, FALL, WINTER
BY TOWNE FLOWERS
TOWNE FLOWERS, HOME FURNISHINGS & DECOR maintains an extensive selection of fresh seasonal flowers all year long. The easiest way to select the right floral arrangement is by starting with color... SPRING FLOWERS are usually softer, pastel colors (pink, cream, lavender), SUMMER FLOWERS are often bright and bold (red, yellow, purple), FALL FLOWERS are heavy and rich (golds, oranges, rusts, browns) & WINTER FLOWERS are crisp and clean (reds, whites).
Still not sure what to send? Call (281) 999-0890 and one of our floral designers will be happy to create a custom seasonal floral arrangement for you.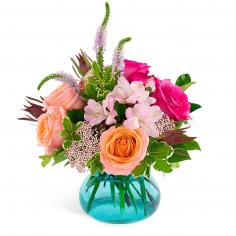 SPRING FLOWERS by TOWNE FLOWERS in SPRING, TEXAS
Ready for Spring? In Spring, Texas TOWNE FLOWERS is always ready for SPRING
Bring on the carnations, gerbera daisies, iris, lilies, snap dragons, tulips, and let's put a Spring in someone's step!
Need help? Call us at (281) 999-8090 to speak with a floral designer who will help you choose the perfect flowers for your special delivery!